Here are our most frequently asked questions.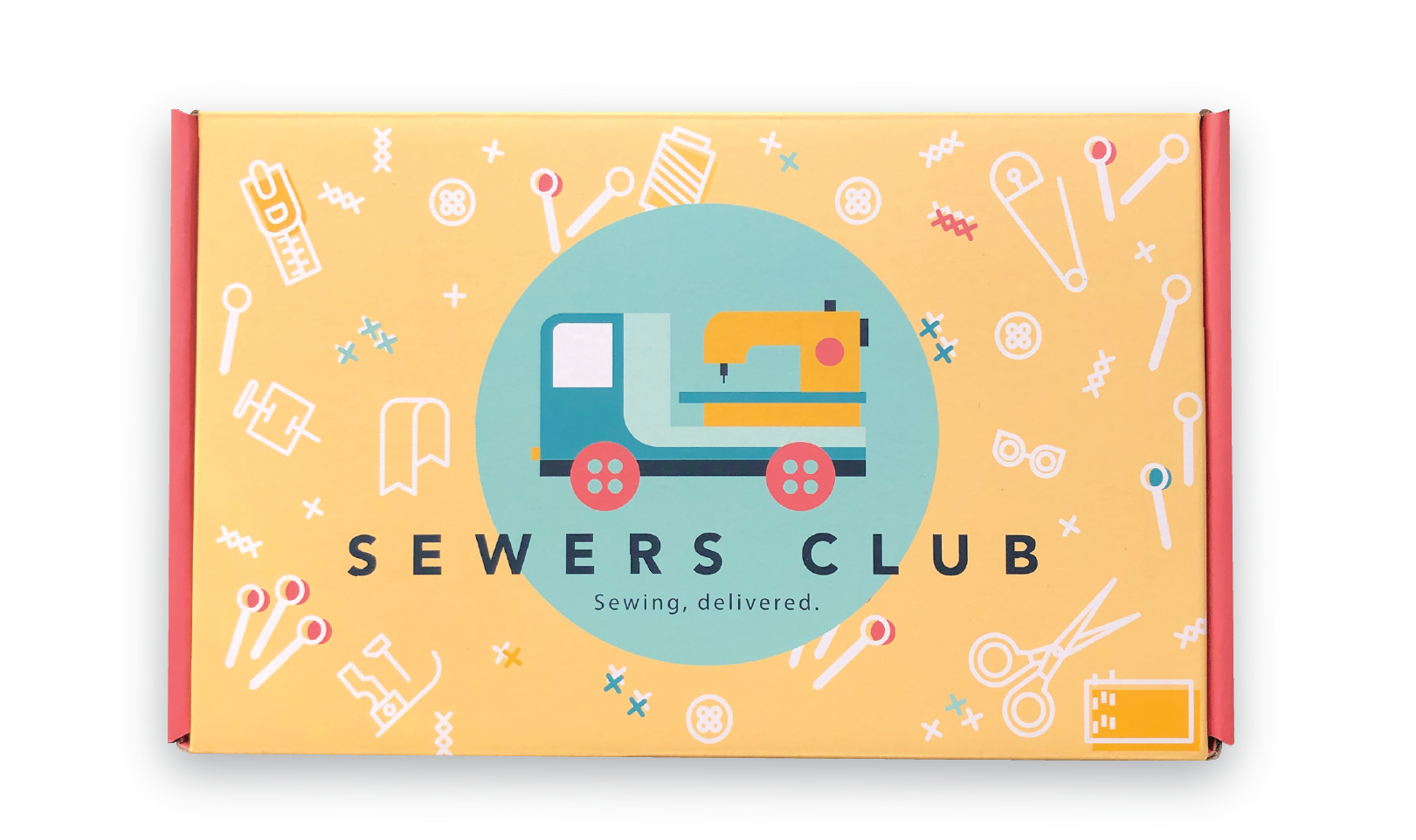 We deliver to Canada, USA and the UK!
Where is Sewers Club located?
Sewers Club is based in Brampton, Ontario Canada. 🇨🇦
Why are all prices in USD?
The answer is a bit of a long technical one, but the short answer is we can only support one currency and that is USD. We'd love to support more currencies in the near future, so stay tuned.
Yes, every order from Sewers Club comes with free shipping. So go crazy! 📦 Including all UK packages we prepay all VAT & handling fees :)
When does my box get shipped?
We ship all orders processed before the 20th on the 27th of every month
Where can I change my shipping address?
You can change your address by doing the following:
Logging in to your account here
Select "manage" under "My Subscriptions".
Select "edit" under "SHIPPING ADDRESS".
Enter your new address!
If you have any issues please contact support@sewersclub.ca and we're happy to change it for you.
What shipping service will deliver my package?
Depends where you live. It may be delivered by Canada Post (Canada), USPS or UPS (United States), Post NL (United Kingdom)
How long does it take to ship?
Here are our shipping times:
Canada: 5 -10 business days
United States: 3-5 business days
United Kingdom: 5-18 business days
Yes, every order in Canada and the US gets tracking. Once the package is shipped, you will receive an email with tracking that you can eagerly check every 10 mins 😬
You can choose your subscription here
How long do I have to stay subscribed for?
As long as you like! We have 1-month, 3-month, 6-month and 1-year subscriptions.
I have a coupon, where do I enter it?
Fantastic, we love coupons! You can enter it at checkout, here's what it looks like
If your subscription is up for renewal, you will be recharged on the 15th of the month.
I've forgotten my password, what do I do?
You can reset your password by doing the following:
Go to the login page
Click on "Forgot Password" under the login button.
Fill out your email address.
Check your email for a reset password email.
The reset link is only valid for about an hour.
If you have any issues please contact support@sewersclub.ca and we're happy to reset it for you.
Can I buy a past month's box?
Previous Month's boxes may be available for purchase depending on quantity limits. Past Boxes are separate from current subscriptions and are not subject to renewal. You do not need an active subscription to purchase them, email us at support@sewersclub.ca.
I have other questions...
We're more than happy to answer them, send us an email at support@sewersclub.ca or feel free to check out our Terms of Service for more information.
What is your refund policy?

All Sewers Club subscriptions and boxes are non-refundable.
Once your subscription starts you can't get a refund for any payments that you have already made. If you do not want to subscribe anymore you care required to cancel your subscription at anytime before your renewal date.
If you need help please contact support@sewersclub.ca
How do I purchase a gift subscription?
We're glad to hear you're interested in Sewers Club as a gift.
Here's how it works. Its slightly different depending what device you are using.
Once you've started the checkout process...
On Desktop/Laptop:
1. Enter your email
2. Enter your name
3. On the left, select "This is a gift"
4. Enter the shipping address for the person you're sending to.
5. Continue through the checkout
On Mobile/Tablet:
1. Enter your email
2. Enter your name
3. Under "Add a shipping address", select "Sending as a gift?"
4. Select "This is a gift"
5. Enter the shipping address for the person you're sending to
6. Continue through the checkout
When will the first box ship?
Orders will be fullfilled on the upcoming 20th from your billing date and shipped on the following 27th!
Example: If you select to have your subscription start on April 25th then the box will ship May 27th.
If you have any questions please email us at support@sewersclub.ca
Can I receive the first gift box and have the rest go to the recepient?
Absolutely! If you would like to hand deliver your gift subscription simply enter your address as the shipping address. Once you receive an email confirmation that the box has shipped you can log into your account and go to:
Subscrptions/Manage/Shipping Address/Edit and follow the steps to change the shipping address.
Will I receive tracking information?
Once your order ships, we will send you a shipping notfication by email with tracking information. You can also check the status of your order by logging into your Sewers Club Account.
Starting at $31.99USD

per month
You don't want to miss out on next month's box!